There are many different services available within the therapy rooms located at The Pavilion Chichester. Designed to care for your body and mind, they range from talking therapies such as cognitive behavioural therapies, to acupuncture and massage, as well as practical functions such as podiatry and health/life coaching and nutritional therapies.
Below is a list of the independent teachers & therapists currently practicing in The Pavilion. Please contact the practitioners directly for further information and to book a session. (Some practitioners offer one on one sessions as well as weekly group classes.)
Pavilion Therapists & Instructors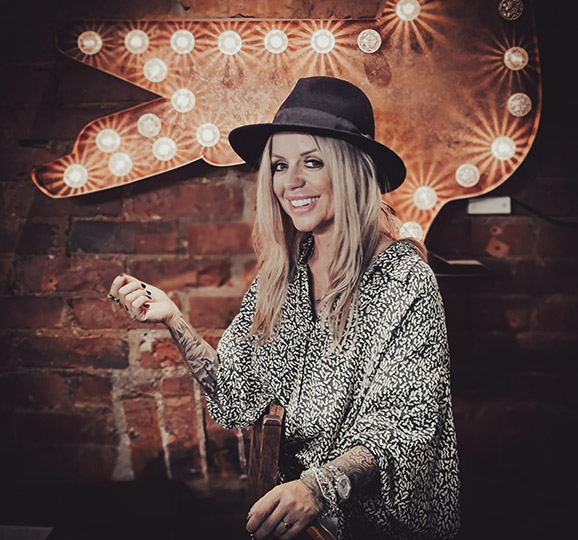 Qualified Breakthrough Coach, NLP Master Practitioner & Hypnotherapist. 
I help women to break through the limiting beliefs & subconscious programming that have been holding them back from manifesting the dream life that they deserve.
I consistently achieve positive results for my clients in all areas of life from career, relationships & personal development to overcoming phobias, lack of confidence and imposter syndrome. I am also passionate about helping women overcome issues with alcohol and have designed my own signature program, The Miracle Mindset Method™. In today's society of normalised problem drinking, many of us are, what's now become known as "Grey Area Drinkers". We arent "alcoholics" but we question our relationship with alcohol because 1 glass of wine is never quite enough!
It can feel hard to get out of the rut but with the right help, it's 100% possible. (I know from my own personal journey).
If you'd like to find out more about how I can help you, message me for more information or to schedule a free discovery call.
Contact Details:
Phone: 07850 021637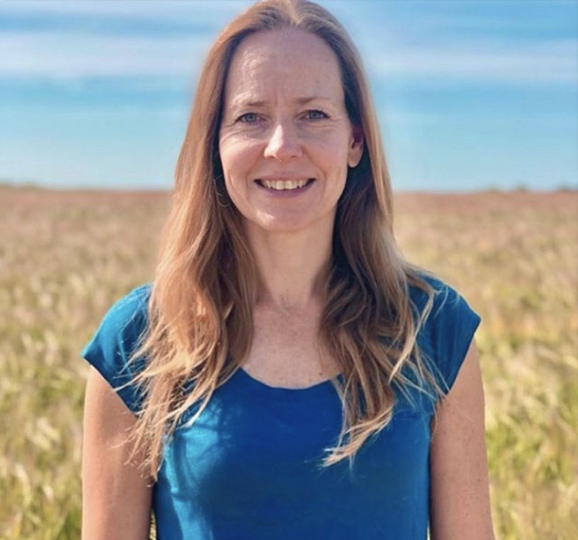 Health Coach & Pilates Instructor
I'm a nature loving Norwegian with a passion for all things health related. I'm an experienced Pilates instructor (specialising in back pain) and Natural Movement (MovNat) teacher (movements that are natural and essential for humans to thrive). In addition to this I'm a certified Health Coach and a 'behaviour and mindset' educator (NLP practitioner). I teach movement classes at the Pavilion and online, I offer one to one Health Coaching (in person and online) and I regularly hold talks and workshops for the corporate world as well as privately. My principles of movement, mindset and lifestyle are interwoven into every class, giving you so much more than "just" an exercise class. With my Scandinavian background I focus on making health easy, accessible, practical and down to earth. My classes are a bit different with a blend of Pilates (with all its well know benefits to body & mind), Natural Movements (the practical element) and overall wellbeing.
Contact Details:
Phone: 07769 641 886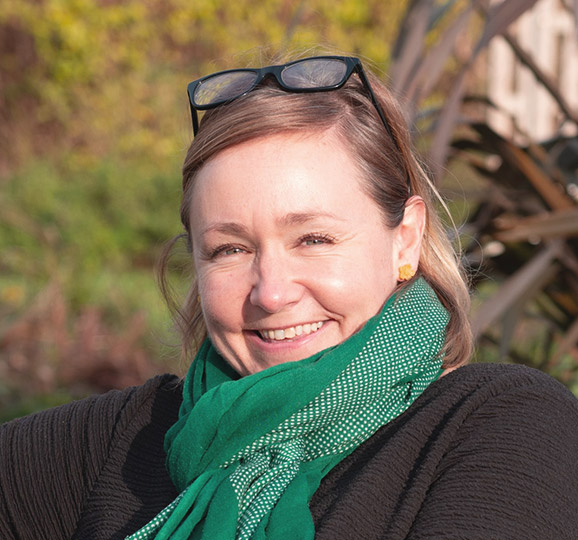 Personal Development Coach
I am an ICF accredited Personal Development trainer and coach and I love what I do.
I work with individuals who want to make changes in their lives, changes that will bring about greater levels of contentment. I work with people who want to achieve more in their lives, whether that be in their personal lives or in their careers. I work with people to support them in changing their mindset or habits so they can be more effective in all that they do.
As a coach I am someone who listens, questions, supports, motivates and challenges but above all I am your biggest cheerleader when it comes to you achieving what you want to achieve.
To find out more book in for a free 30-minute pre-consultation session.
Contact Details:
Phone: 07401 064334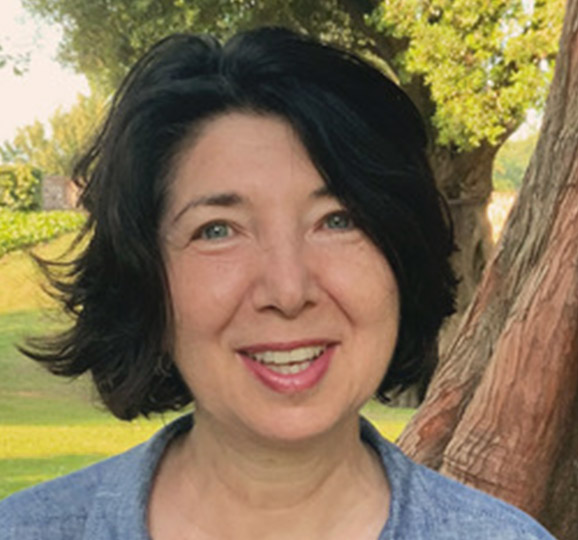 Electrologist – Permanent hair removal
Hello, I am Leah and I specialize in permanent hair removal through the use of Electrolysis. As someone who has suffered from unwanted hair, I fully understand the embarrassment and anxiety it can cause. However, it was not until my teenage daughter starting showing signs of anxiety from having problems with facial hair that I started to look into permanent hair removal.
After trying a number of different treatments with varying degrees of failure we eventually discovered electrolysis. The results were amazing and within a few months most of the unwanted hairs on her face were significantly reduced and best of all, not growing back.
At the start of the treatment we were living in Canada and on coming back to England, finding an electrologist capable of achieving consistent results was very difficult. I decided there was a real need to provide a high quality and sympathetic electrolysis service for permanent hair removal nearer to home and that is how my journey into Electrolysis began.
I know first-hand the anxiety and embarrassment that unwanted hair can cause and will do everything in my power to help you achieve your goals within a safe, caring and relaxed environment.
Contact Details:
Phone: 07434 865 389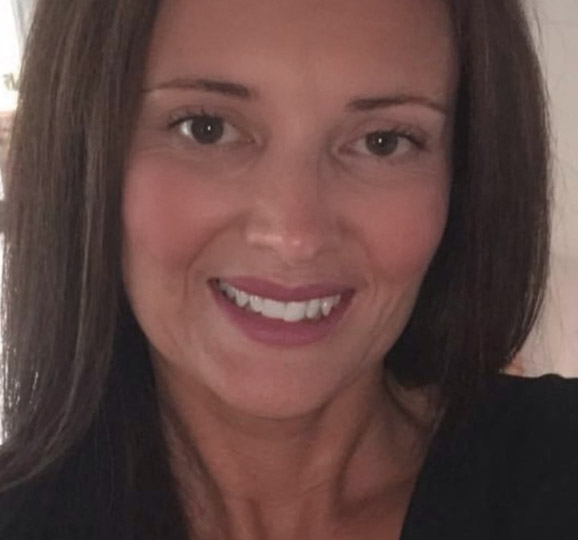 Fabeauty  Massage and Beauty Therapist
Your wellness in both body and mind are key to my work ethic as an experienced beauty and massage therapist of over 19 years. I aim to maintain and enhance your natural qualities using a holistic and natural approach and provide you with a space for relaxation and restoration. In keeping with my values, the products I use have a high proportion of natural ingredients, and are vegan and cruelty free. They're also affordable as part of a home-care routine, so you can continue the benefits outside the treatment room.
I trained as a therapist in sunny Australia and am Level 3 certified. Offering a wide range of treatments including: Facials, Body Treatments, Swedish Massage, Hot Stone Massage, Manicure and Pedicures including the wonderful Elim foot treatment. Waxing, Threading and Tinting. 
I'm committed to continuously updating and enhancing my skills so that I know I am offering the latest and best treatment. I've gained further qualifications and professional development through highly reputable organisations, including Elemis, Dermalogica, Clarins, SpaFind, CND Shellac/Minx, HD Brows, Lash Perfect and the Phd SafeWax System. So, you know you're in safe hands when you book a treatment with me! I'd love to hear from you with any queries, advice, or special requirements you may have. I'm happy to have a chat without any obligation to book, so we can work out the best treatment or plan for you.
Contact Details:
Phone: 07733252686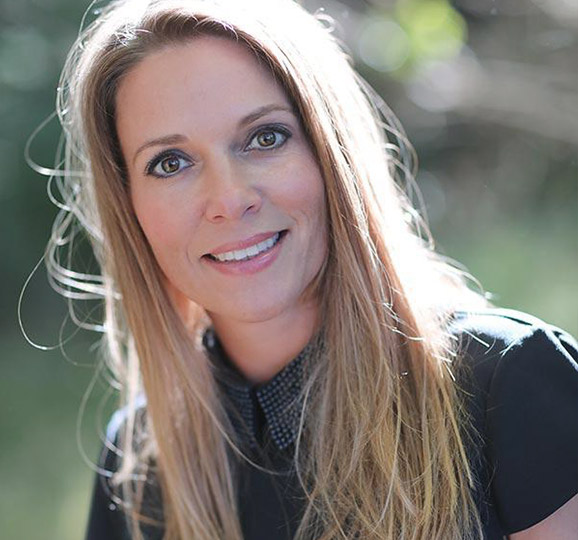 Massage and Beauty Therapist
Beauty therapist specialising in all aspects of beauty including Swedish and Deep Tissue Massage, Aromatherapy, pioneering Tri-Wave L.E.D. Light Therapy, Manicure's, Pedicure's, eyelash brow tinting, Gel manicure and pedicure and waxing.
With over 25 years working in the aesthetics and beauty industry, I have a wealth of experience. My career has taken me worldwide, including Bermuda and Australia. I have worked for and managed prestigious spas and hotels treating high profile clientele.
On my return to the U.K. I qualified as a teacher-trainer in further education and taught Beauty Therapy and Massage Therapy at colleges in London and Bath before settling on the south coast continuing my career. 
I pride myself on my professionalism and understanding of my client's needs, which are paramount.
Contact Details:
Phone: 07976 456 762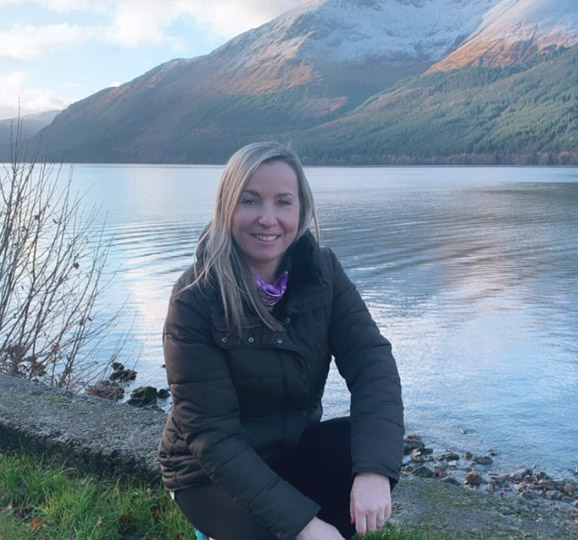 Mental Health Clinician
I have extensive experience working as a Counsellor and Mental Health Practitioner in both short and long-term arrangements within a charity organisation and the NHS. I can help you find ways to promote helpful perspectives and solutions. Having a professional Counsellor to listen with empathy whilst honouring a person's unique individual experience is hugely beneficial to finding answers and healing.
I have always had a passion for health and well-being and hold a positive view of mental health, thereby striving to work alongside you at your own pace. I trust that a human being has their answers and ability to self-heal given the right conditions. I offer a safe and confidential space that fosters creativity, personal growth, and individual autonomy.
I ensure to conduct myself professionally and consistently analyse my strengths and weaknesses. Clients have found me to help support and improve depression, anxiety, stress, grief, low self-esteem, low mood, effects of trauma, gaining different and renewed perspectives and direction, negative thoughts and working positively through relationship issues.
Contact Details:
Phone: 07760 886552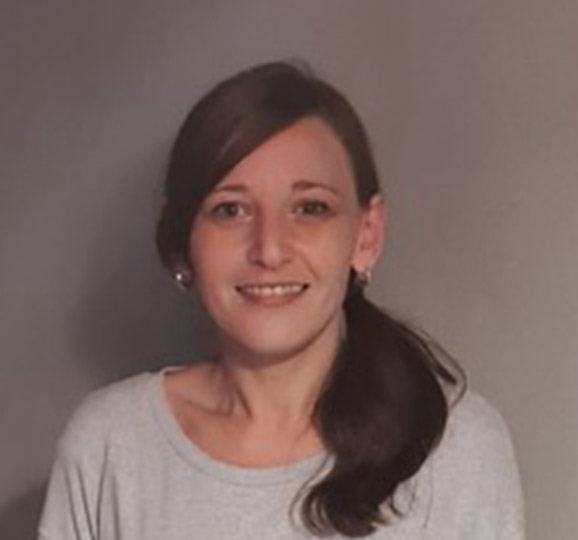 Counsellor
Hi I'm Marie. I am a professional and friendly counsellor for individuals 16 and over. I offer face to face sessions in Chichester and Petersfield.
We all experience problems in life, and sometimes they can feel too big to carry alone. Talking things through with someone and expressing yourself can help you to understand your feelings and thoughts: enabling you to heal and grow. I will work alongside you to create a unique relationship that is helpful to you. Supporting you in finding ways to manage and move forward. My own life experience and working with others has shown me how beneficial this can be. I appreciate that we are all different so I engage with a combination of therapeutic techniques within the humanistic approach and can work with you on a long or short term basis.
I have worked with a wide range of issues, I am trauma informed and have also worked with individuals from military/service families. I am fully insured and a registered member of the British Association for Counsellors and Psychotherapists (BACP).
When looking for a counsellor, it's important to find the right fit for you. Call or email me – we can meet in person for a free 30 minute chat to explore how we can work together.
Contact Details:
Phone: 07512 790807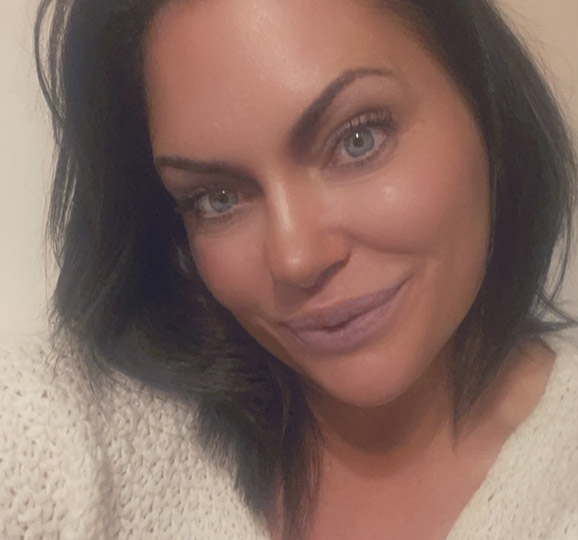 Counsellor
I have worked as a counsellor for the past 10 years. Through this time, I have developed an effective means of supporting clients in crisis. I specialise in obesity depression, anxiety and addictions.
Working Humanistically means clients can explore their whole life experience, rather than singular blocks, particularly combining the past ,present and future if needed instead of concentrating on one specific area, helping you to gain a more complete understanding of the underlying issues related to these difficulties. My experience of working with clients over a 9 year period has shown me that this is one of the most effective methods of fostering lasting change.
You may have considered counselling as a way forward, but have been unsure of what it involves. Taking the steps to find a counsellor could be one of the most important, and possibly life changing decisions you will make.
Contact Details:
Phone: 07926536302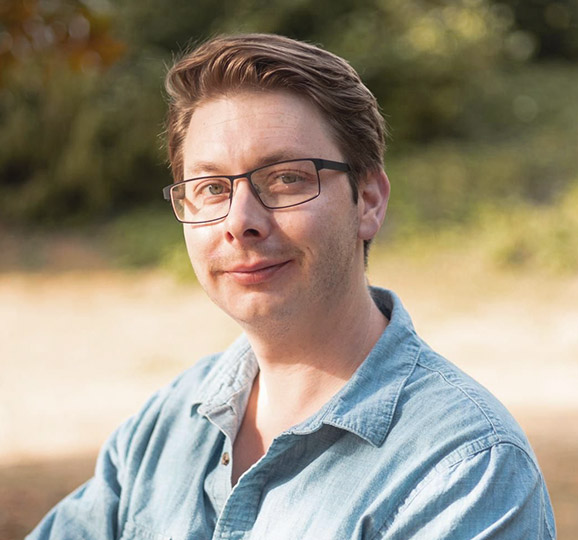 Integrative Counsellor
Hello my name is Darren, I am a friendly and professional counsellor, working with people 18 and over. I offer a warm and safe environment in which individuals can feel safe to share their feelings.
I am an Integrative counsellor and a member of the British association of Counsellors and Psychotherapists. What is Integrative counselling? Integrative counselling takes skills and theories from multiple forms of counselling and tailors them in a way that works for each persons individual needs.
We all face difficulties in life and I believe that working together we can find the answers that work best for you. I believe it is important that you find the right counsellor for you so I offer a free telephone consultation so we can agree on how we can best work together and how you would like to move forward.
I offer face to face sessions in Chichester. I look forward to hearing from you.
Contact Details:
Phone: 07725478395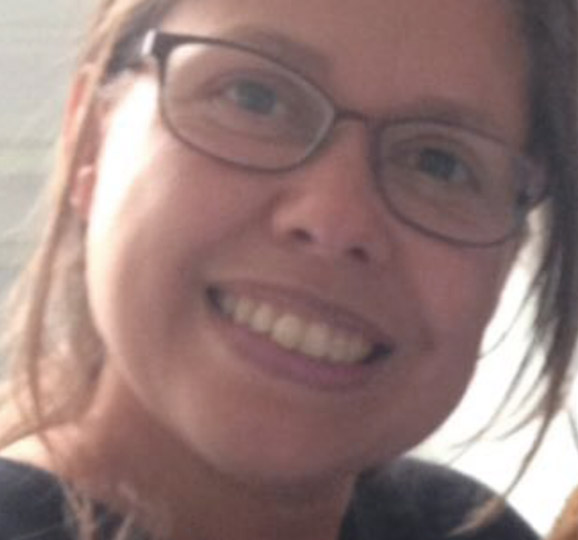 Counsellor
I am Lucy and I have been a counsellor since 2010. 
Why counselling? You may be experiencing thoughts and feelings that are causing you distress and preventing you from living a full and grounded life. Speaking with someone who is not part of your family gives you the space to be truly heard and by developing a strong counselling alliance we can focus on specific issues in the broader context of your everyday life. 
Counselling sessions last for 50 minutes and can be weekly or sometimes fortnightly.  During the first session, we will talk about how we might work together and explore any concerns you may have. Therapy can be short term, for a few sessions or longer term depending on your needs.
I work as an integrative counsellor which means that I use different theoretical approaches and I am a member of the BACP (British Association for Counselling and Psychotherapy) and they have put together some helpful information about what happens in therapy which you can read about here.
I have experience of working with clients through Bereavement and Loss, Low self-esteem, Anger, Trauma, Abuse, Anxiety, Depression, Covid related issues such as Social isolation and loneliness, End of life issues and Lack of Confidence. 
Working in nature, in a natural environment can be particularly beneficial. I am increasingly working outside in a natural setting and offering clients the opportunity to discover the emotional, psychological and physical benefits of outdoor therapy.  The mental health charity 'MIND' has put together some information about this which you can read here.
Contact me if you have any questions or would like to arrange an introductory session
Contact Details:
lgambrill@hotmail.co.uk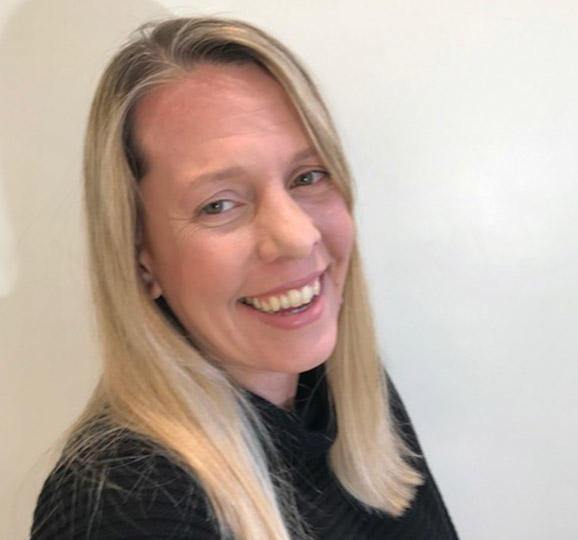 Counselling Psychologist, PsychD, BSc.
I am a registered counselling psychologist with over 10 years experience of working with people with a range of difficulties from mild to severe and enduring.
As a counselling psychologist I draw upon a variety of evidence based models in order to support you in the most effective way. Trained in humanistic, psychodynamic, CBT and mindfulness as well as currently embarking on EMDR accreditation. This means I can deliver treatment that is specifically designed for your needs.
Experienced across a variety of settings (young people's services, charities such as Mind, NHS). I currently work within a specialist NHS acute care service in a leading University Hospital as well as working across a critical care ward during the pandemic providing frontline psychological support and consultation. Alongside this I have a private practice for adults and young people.
As a practitioner psychologist I will clinically assess and collaboratively formulate a bespoke treatment plan in order to support you to your therapeutic goals. I see therapy as a collaborative process where we work together to create lasting change and increased wellbeing.
I offer therapy for a range of issues, including (but not limited to) anxiety, abuse,depression, eating disorders, trauma (inc.PTSD and complex presentations), bereavement, self esteem and stress, for example, as well as couples therapy.
As a Counselling Psychologist who has completed a clinical practitioner doctorate, you can be assured you will be working with a highly trained professional (min. 6 years full time training) who is regulated by the HCPC (Health and Care Professions Council).
Please contact me for a free 15 minute phone consultation to discuss your needs.
Contact Details:
Phone: 07817356615
Psychological therapist
I am a degree qualified and BACP (British Association for Counselling and Psychotherapy) accredited psychological therapist with 10 years experience of working with a range of presenting problems often resulting in symptoms of anxiety and depression.


Prior to counselling I worked in healthcare which developed my awareness for holistic care and the impact of physical illness, physical changes, and recovery. Private practice gives me the opportunity to offer flexible longer term therapy.
Fundamentally I aim to increase your self-awareness, enabling you to make your own choices based upon your individual needs, values and beliefs. Additionally I facilitate focus upon building resilience and coping to face challenges and difficulties moving forward.
I experience every session with everyone as new and unique. I talk with candour and care and I place labels to the side allowing you autonomy and individuality in reaching your goals and future coping.
Therapy need not be the last resort but rather a reflection of great self care, health priority and development. It is separate to other relationships in your life, allowing freedom to speak without hesitation and fear of judgement or advice. Therapy is unique.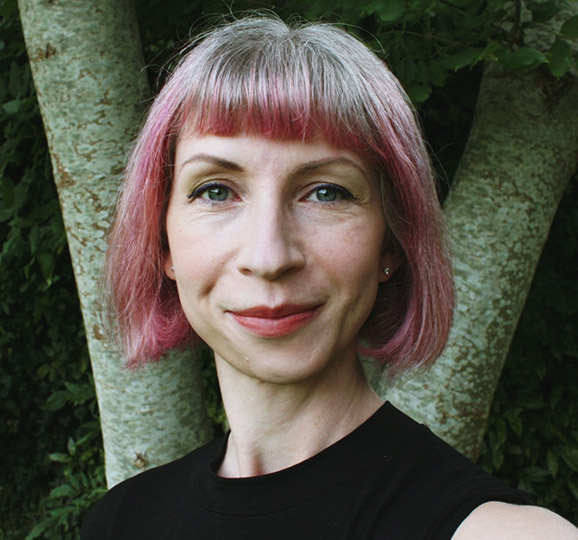 MA Psychotherapeutic Counselling, PGDip Person-centred Counselling, MBACP (Registered).
Qualified 2009, Registered 2013, lecturer in counselling since 2010 and currently Senior Lecturer on the BA (Hons) Humanistic Counselling at University of Chichester. Previous roles include addictions counselling for CRI and student counselling for University of Winchester.
I work from an integrative/ pluralistic Humanistic approach which means that I feel your view on the world is important, you already have the tools within you to make great changes, and by exploring your experience together in the ways that suit you best we can get somewhere helpful. 
With particular experience in addictions, identity, abuse, depression, not quite knowing what's 'wrong', 18-25s, bereavement and loss, self-esteem and relationships, I am here to listen without judgement to whatever you want to bring. If I feel you'd be best helped by a specialist or group in a particular area I can assist with that too. 
Contact Details:
Phone: 07946 039475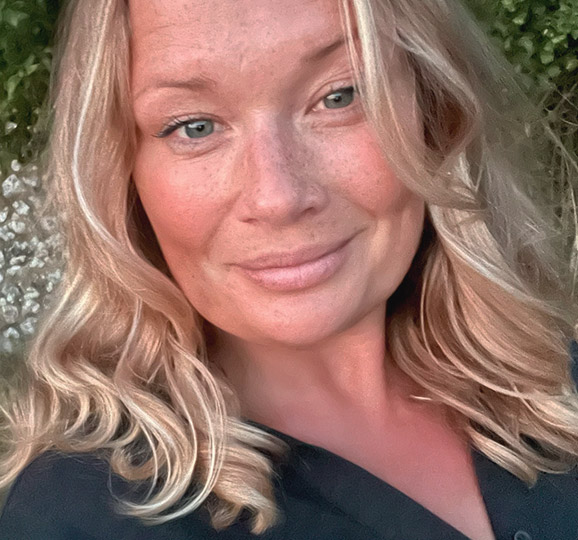 Counsellor/Psychotherapist MBACP.
Taking the step to seek counselling can feel daunting, especially if you are unsure about what sort of help you need. Talking things through in a safe and confidential space with a trained outsider can be life-changing and doesn't need to be a last resort. I believe that therapy is the most important form of self-care and I often hear clients say they wished they had started sooner.
I'm an experienced psychotherapist and a registered member of The British Association of Counsellors & Psychotherapists (BACP). I work with people presenting with a range of difficulties including early trauma, grief, anxiety, abuse, self-harm, relationship problems, eating disorders and depression. 
I offer short and long-term face-to-face sessions in my room. For those people that prefer being outdoors or perhaps find traditional face-to-face therapy unnerving, I also offer walking therapy. Being in nature is known to release endorphins and that combined with the act of walking and talking can really help with processing your thoughts and feelings.
Most importantly I offer people the opportunity to experience a non-judgemental, confidential, and safe environment to explore things that may feel hard to navigate alone.
I offer a free 15 minute chat to discuss how we might be able to work together so please do get in touch if you are considering counselling.
Contact Details:
Phone: 07745428187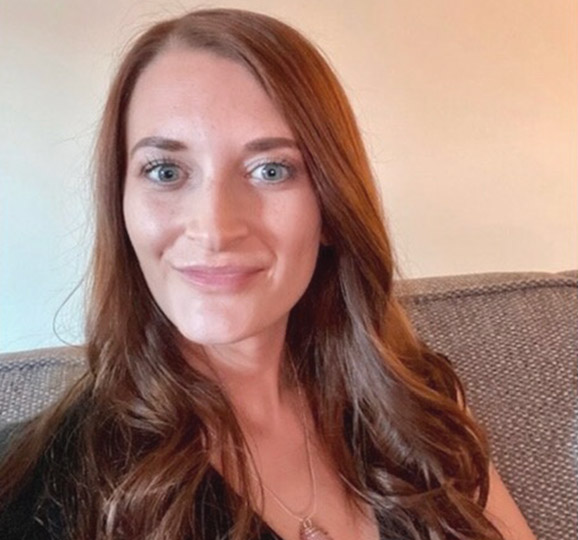 MSc BSc (Hons) MSTA
I am a Graduate Sports Therapist, Pilates teacher, TMJ Specialist and Lecturer and love to help people become pain free and get back to living life to the fullest by empowering them to take back control of their health.
I have been running successful Sports Therapy business in the Chichester area under 'Formation Sports Therapy"​ for over 10 years now. I specifically work with clients who have previous or current injuries including everyday aches and pains by providing a detailed assessment of the problem and helping you get back to the life they enjoy using a variety of modalities such as soft tissue therapy, exercise rehabilitation and advice. If you are a performing artist- I can help! My Masters in Performing Arts Medicine from UCL allows me to help diagnose and rehabilitate performers so they are able to give their best performances and stay fit and healthy. I am also a TMJ specialist and can help with jaw pain and related conditions.
I am able to help people recover after surgeries including full and partial knee replacements, hip replacements, arthroscopies and many more. I play a vital part in assisting people to a full recovery whether its going back to work or back to high intensity level sport. I have the skills to help people prevent injury, diagnose and treat a variety of musculoskeletal injuries e.g. muscle tears, ligaments sprains, anterior knee pain, lower back pain and many more and to encourage people to lead healthier lives.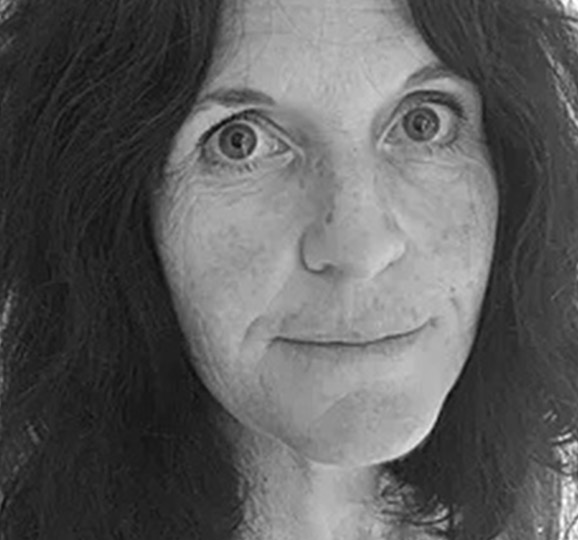 Soft Tissue and Sports and Remedial Massage Therapists
I am a qualified as a Sports Therapist and Fitness Trainer as well as level 5 Soft Tissue Therapist with over 25 years experience. I have lived and worked in The Alps and Pyrenees, as well as the West Coast of France, which has allowed me to make the most of my enjoyment of mountain sports and life on the coast. Formally a ski instructor and swimming teacher, I understand the progression through sport and exercise from beginner to expert.
I have worked with athletes and personalities in the worlds of MotoGP, World Superbikes, Formula One, as well as with rugby, gymnastics, skiing, snowboarding, surfing, and golf – at all levels. Asides from working in the world of sports, I have helped people from all walks of life in search of sports and remedial massage; as a result of the stress and strains of work and day-to-day living.
Working in a busy solicitor's office part time, I have a real understanding of the stresses and strains that the body undergoes whilst sat at a desk for long hours of work and as such focus on helping my clients understand any posturally related stresses and strains with a focus on self awareness.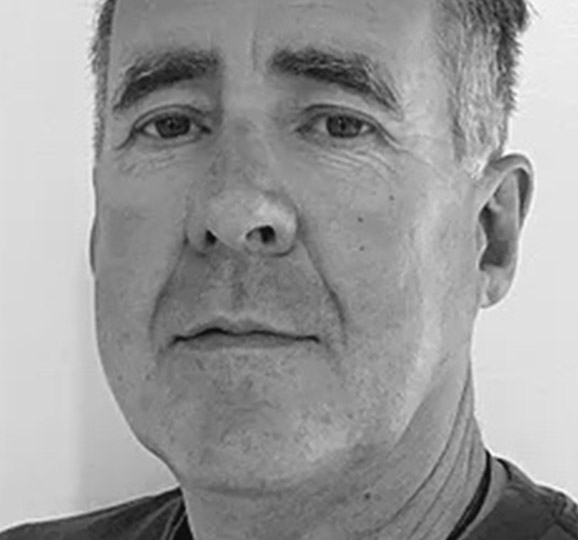 Soft Tissue and Sports and Remedial Massage Therapists
I am a qualified as a Sports Therapist and Fitness Trainer as well as level 5 Soft Tissue Therapist with over 25 years experience.
I've spent a number of years working abroad, in The Alps and Pyrenees as well as the West Coast of France – whilst actively pursuing my love of the mountains and sea. During this time, I ran and oversaw a luxury hydrotherapy centre and gym as well as treating top athletes and personalities in the fields of MotoGP and World Superbikes, to professional Football, Skiing, Snowboarding, Enduro, BMX, and downhill mountain biking. This also includes long-distance runners, rugby players, surfers, golfers and those in search of massage for aches and pains from activity, work, or life in general. 
As an asthma sufferer, I understand the importance of keeping the muscles involved in respiration in good condition, and can easily relate to the postural difficulties caused by this condition. I am very focused on helping my clients find lasting solutions to their aches and pains and performance. I use a number of soft tissue techniques as well as cupping and taping as required.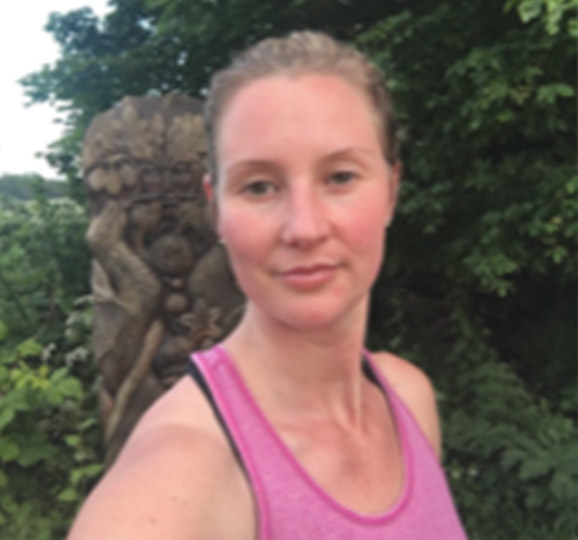 BS Health Sciences
Sports massage diploma level 3
Personal trainer diploma level 3
Nutrition and weight management
I am a qualified Sports massage therapist, personal trainer,  cardiac rehabilitation trained, weight management specialist and combat fitness instructor. 
I love helping people and addressing lifestyle factors what can be helped through exercise, good nutrition and massage for muscular issues. I currently work in the NHS alongside my therapy/exercise work.
Contact Details:
Phone: 07727238783
missyblanke@yahoo.co.uk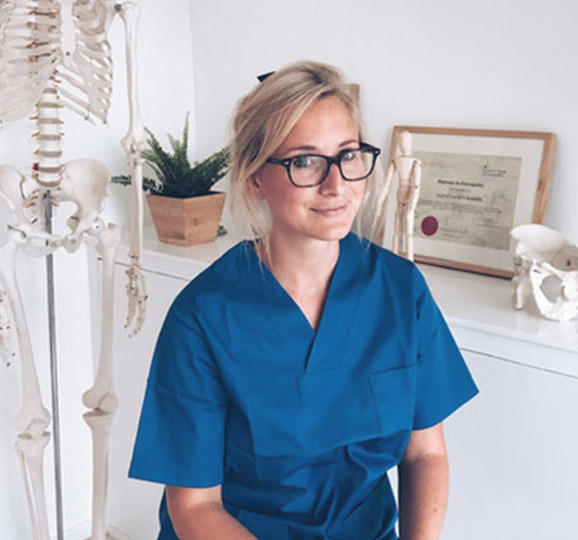 Osteopath
I'm Lauren and I have been working as an Osteopath since 2011. I trained for four years at the European School of Osteopathy where I graduated with an integrated masters degree and a passion for health and wellness. I have worked in multiple clinics across Sussex for many years, before starting up my own practices in Worthing and now here in Chichester. I live in Chichester & I truly love being part of this community. Helping patients return to a pain free active lifestyle, doing things they love is my number one priority. I hope to always create a comfortable, friendly environment where you can have a relaxing treatment and hopefully fall in love with Osteopathy just as I have. I treat patients of all age ranges using a wide range of therapeutic techniques to work deeply on the body and provide relief from day to day aches and pains, repetitive strains, acute injuries, postural problems and degenerative conditions such as arthritis. I specialise in holistic 'hands on' treatment for the whole body.
Contact Details:
Phone: 07590 901302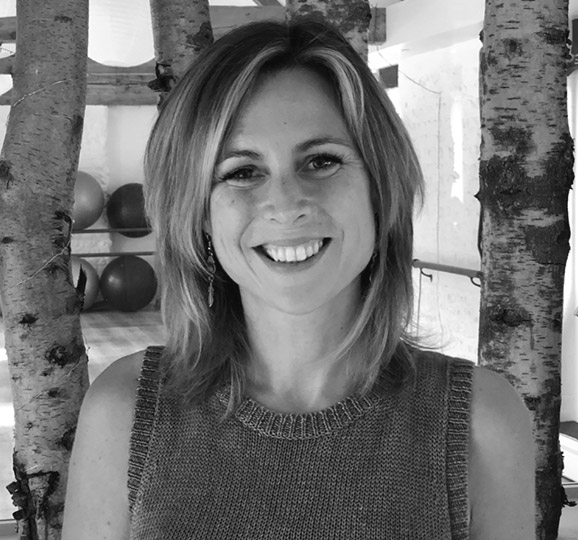 Kate Delaney is a clinical hypnotherapist and mindfulness coach. She offers a friendly and professional environment for clients to resolve issues from weight loss to smoking, phobias to self-confidence. By using a wide range of techniques therapy is focused on the root cause of the problem so old habits, behaviours and fears can be changed for good. Many issues can be resolved in several sessions and a free initial phone consultation is offered to discuss whether hypnotherapy would be suitable. 
Kate uses a blend of techniques which she tailors according to the needs of the individual. In addition to Clinical Hypnotherapy she also uses Mindfulness, EMDR (Eye Movement Desensitisation Reprocessing) NLP (Neuro-Linguistic Programming) and EFT (Emotional Freedom Technique). These techniques are a wonderful complement to Hypnotherapy and can be a very effective way to create lasting change. Kate is a member of the British Society for Clinical Hypnosis.
Contact Details:
Phone: 01243 766653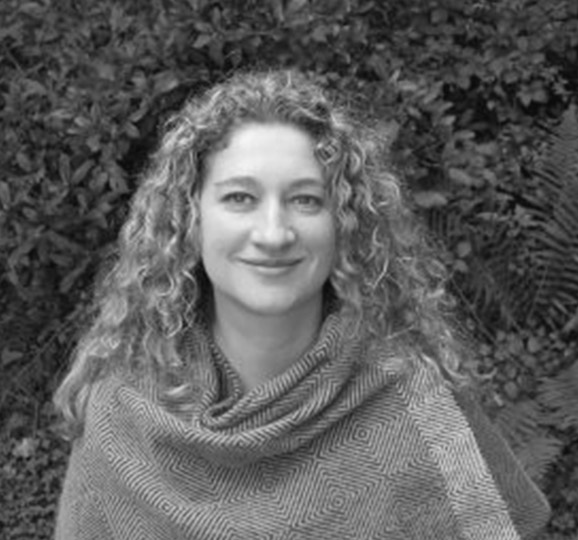 Homeopath & Bioresonance Practitioner
Lic,SDSHom,CTHa,Dip Paediatric Homeopathy
I qualified as a licenced homeopath over 15 years ago at The South Downs School of Homeopathy. I then completed a further year's training in Paediatric Homeopathy. I am also a Bioresonance Practitioner, I use the Quantum Scio, which is a health screening system which helps in giving indicators as to the imbalances in the body. e.g vitamin deficiences. I love what I do and am passionate about helping others to have a happier and healthier life.
Homeopathy is used to treat many different health issues including if you are feeling generally unwell, run down or lethargic, feeling your off balance or off quilter. Homeopathy does not interfere or conflict with allopathic medicines and works well alongside conventional medicine. I combine the Quantum SCIO Bioresonance and Homeopathy when treating patients. Some patients prefer homeopathic treatment on its own and some come and see me for the Quantum SCIO Bioresonance, e.g to test for allergies, vitamin and allergy deficiencies. 
I treat adults aswell as new born infants and children. As a Paediatric Homeopath, I often work with both parents and children. If you would like to have homeopathic treatment for your family, we can work out a package that suits you and your family.
Contact Details:
Phone: 07735 615 651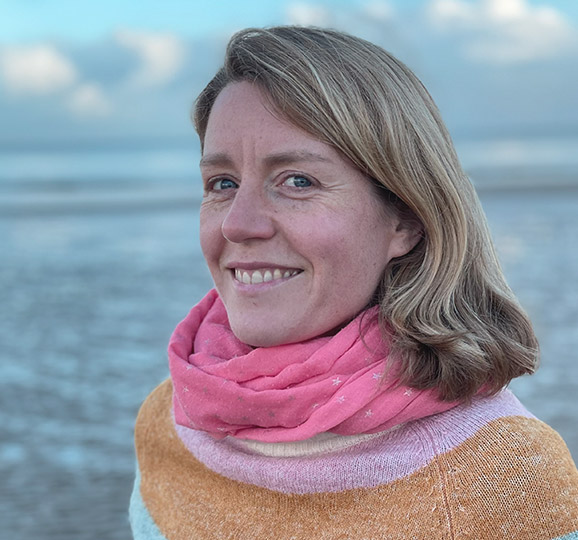 Aka The Women's Wellbeing Doctor & Founder of The Women's Wellbeing Clinic, has dedicated her career to understanding the root cause of women's health problems. As a result of personal experience and a relentlessly inquisitive mind she is making it her mission to help women understand their bodies, the symptoms they experience and help them to achieve optimal health and wellbeing through the use of a functional and integrated approach to identify and manage the root cause of their problems.
Dr Leek continues to work as an NHS GP and therefore really can provide the overarching view of treatments available. She believes in finding the right approach for each woman.
The Clinic:
The Women's Wellbeing Clinic is a holistic medicine clinic that focuses on Women's Health with the aim of helping to educate women and identify the root cause of their health problems, empowering women to greater health and wellbeing.
The clinic can help with all mannner of Women's health issues from the menopause / perimenopause, PCOS, endometriosis, PMDD, Pelvic pain, sleep issues, Thyroid problems and general 'hormonal imbalances'. The clinic has a multidisciplinary team, headed by GP Dr Liz Leek, ensuring that you get the best level of care to suit each individual and their needs.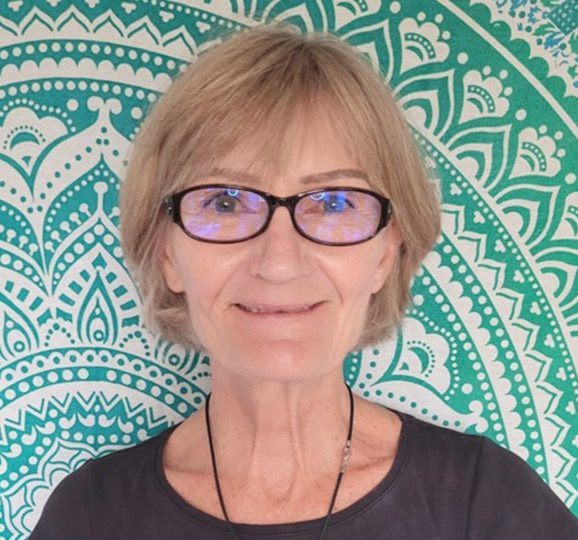 Reflexologist, Zone Face Lift practitioner, massage therapist and reiki practitioner
I have been a reflexologist since 2006 and massage and beauty therapist since 2012. I like to combine different modalities in order to provide the most efficient treatment to help someone out of pain and towards better health, physically and emotionally.
I am a qualified Zone Face Lift practitioner, having studied with Ziggie Bergman at the London School of Reflexology. While this revolutionary new method has been dubbed 'the natural alternative to Botox', it is in fact much more than a beauty treatment, combining ancient and modern healing and sculpting techniques. It incorporates advanced facial reflexology, Japanese facial massage and the use of tools such as gua sha and quartz crystals to help lift your spirit as well as your face.
I offer treatments at my private practice in Littlehampton, as well as at the Pavilion.
Contact Details:
Phone: 0754 6482155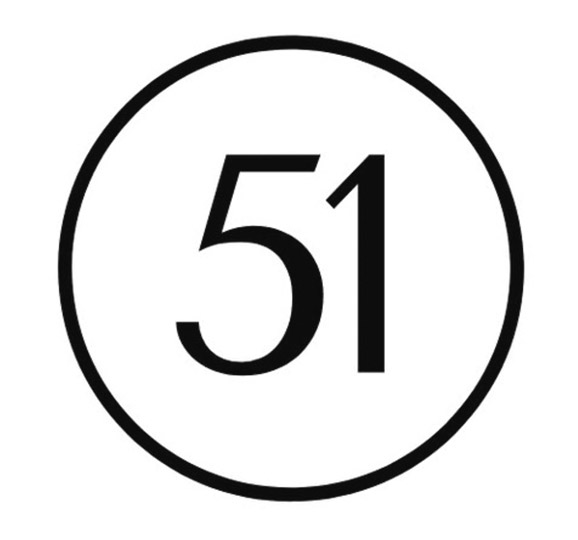 51 is the average age at which women in the UK reach the menopause – but there may be up to fifteen years of hormonal changes in a woman's body before she reaches the point where her periods stop. There is nothing average about the way hormones affect our lives, we are all individuals and are affected in different ways.
At Clinic51, we know that the menopause is so much more than a hot flush. The effects of the hormonal changes are wide-ranging; they can be psychological as well as physical, and vary in severity from just being inconvenient, to completely life changing. Most women begin to get symptoms in their 40's, way before their periods stop, and not everyone gets hot flushes. The first sign is often worsening PMT in your late 30's.
Despite affecting 50% of the population, support can be difficult to come by.
Clinic51 is a private clinic, run by GPs all of whom have developed a passion for women's health and menopausal care and we offer evidence-based advice and treatment.
Dr Rhianydd McGlone is able to offer consultations here at The Pavilion on a Friday. If you would like more information and would like to book an appointment, please go to our website.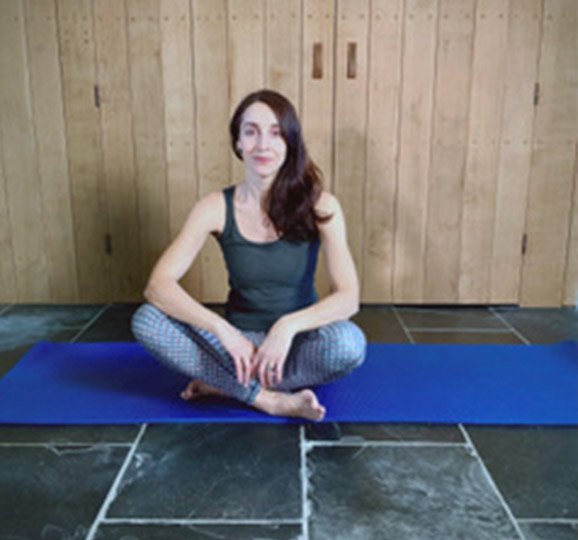 Hello, I'm Luci, I'm a huge believer in the transformative potential of Pilates and teach classes which are inclusive, focussing on progression not perfection. My approach is relaxed yet committed and when we finish you will feel taller and mindfully rested. My ambition is to create and help a community of like-minded people who want to improve how they feel, stay flexible, agile and strong, now and as we get older, benefitting our overall well-being. 
You're in safe hands! I've personally practised Pilates since 2004 and am a qualified Pilates teacher, committed to continued development training and a member of the Body Control Pilates Association. Above all else, I want my classes to be fun, relaxing and beneficial to you.
Contact Details:
Phone: 07970 833 354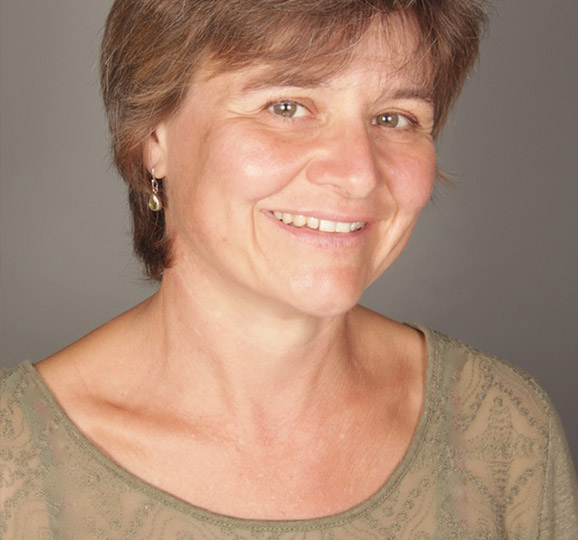 In my Tai Chi classes I reflect all the aspects of Grand Master San Gee Tam's teaching and the curriculum the school offers, Personal Development in all areas of life and the cultivation of Happy Chi. I want to inspire students so they benefit from Tai Chi as much as I do, having fun and enjoyment, depth of experience and to nurture personal development. From being a Tai Chi student in 1992 I turned to assisting around 1999 and then qualified as a Golden Flower Tai Chi Instructor in 2005 and joined the Tai Chi Union of Great Britain as an instructor member. I am also a qualified Reflexologist and Physiotherapist. My unique knowledge and experience through the combination of Physiotherapy, Tai Chi and Reflexology allows me to approach each student as an individual from a holistic point of view and support them as a whole being in their Health and their Self-development
Contact Details:
Phone: 07763 474397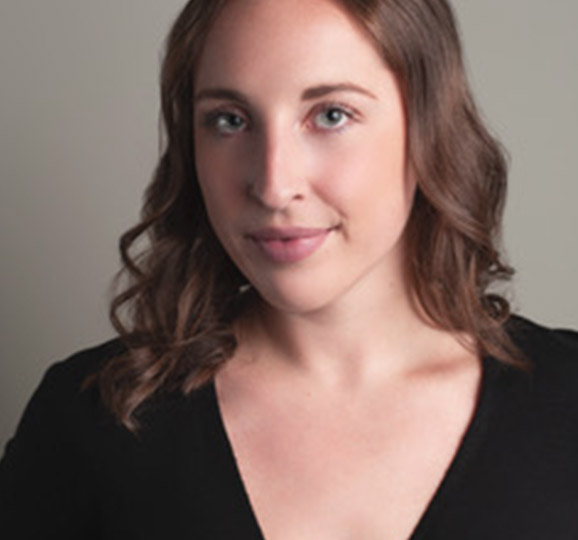 Hey! I'm Madison. I'm originally from Toronto Canada, but currently based in Chichester. I've been teaching in the fitness industry for just over 5 years, specialising in Barre, Pilates and Strength-based classes. I'm a firm believer that working out should be as fun as possible. My classes will having you sweating from head to toe, whilst smiling from ear to ear! Barre is a great way to challenge the body and to dig deep into a new form of movement. I look forward to sweating with some new and familiar faces in class! 
When I'm not in the studio sweating up a storm, you can find me performing and teaching dance! I'm a freelance dance artist, currently working and performing with Lila Dance Company, as well as other local dance artists. You may also catch me biking through town, or perhaps in the park reading with a coffee in hand! 
Contact Details:
Phone: 07932 959998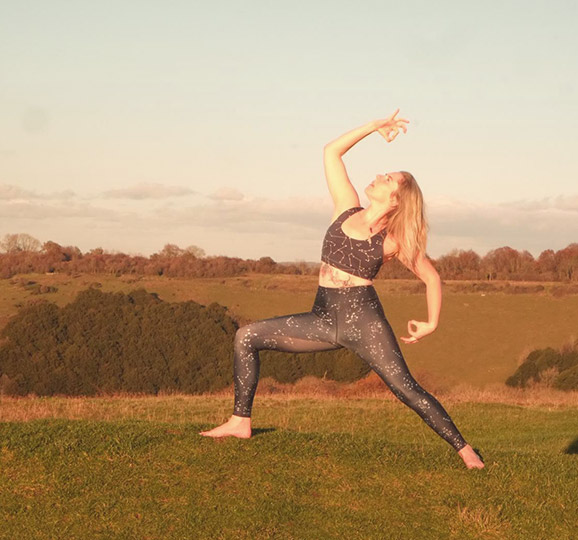 I've worked in the Wellness industry since I was just 13 years old and have spent the last 23 years in the Beauty & Spa sectors as a practicing therapist both abroad and in the UK; I spent 6 years teaching the next generation of Beauty and Spa therapists at both Aberdeen College and Yale Coleg Cambria; I am a published author and have worked with some of the worlds leading skincare and Beauty brands. I quit my corporate career to become a Pilates and Yoga teacher and now spend my time sharing my love of the two disciplines with communities of people within health clubs, Wellness centres and gyms; as well as providing corporate Wellness programmes to businesses who choose to prioritise and invest in their employees well-being; and I teach 1:1's for those who prefer a personalised practice.
Contact Details:
Phone: 07308 604 831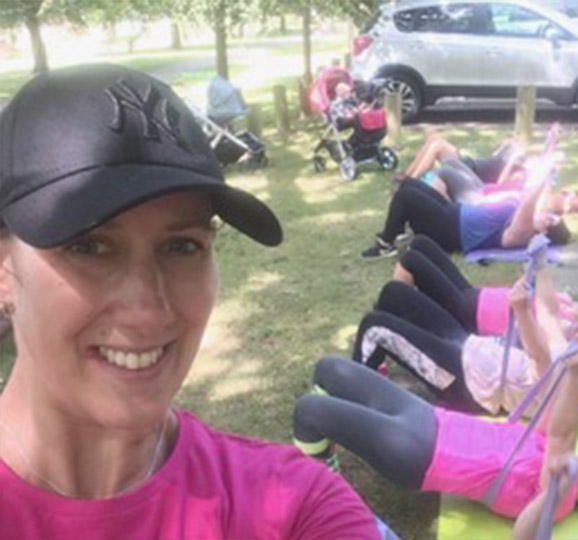 As a qualified pre-and post natal specialist I understand the importance of staying strong during your pregnancy, preparing for your birth and making the right decisions in your postnatal recovery exercise. Having taught postnatal fitness for several years now and continuing my pre and postnatal education, I feel passionate in helping and educating other mums, so they can make safe and effective exercise and nutrition choices during their pre and postnatal journeys. I can help you become successful in our own fitness goal; whether it is to lose weight, strengthen and tone your body, prepare your body for birth or most importantly feel good about you again. Some of my classes are held outside which not only adds to your endorphin levels, it also has an amazing positive impact on your mental health. 
Contact Details:
Phone: 07799 444 343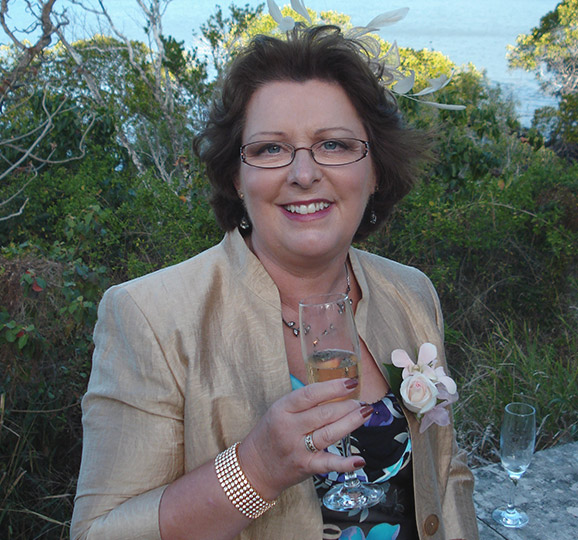 I have been teaching modern ballroom dancing, salsa and Latin American in the Chichester area since 1992. I was brought up in my professional dance family, and passed my first I.D.T.A. examination medal test at age 5, at my father's dance school in Slough. I progressed through the medalist examination route and passed with highly commended for my gold star award. When  I was 11 years of age, my father introduced me to competitive modern ballroom and Latin American formation team dancing, where I learned the disciplines and training for the English nationals. As a team we won the gold medal performance at the Blackpool Tower Ballroom with the Slough Latin American Formation Team which was featured on the BBC 'Come Dancing' series. I love dancing, which I have also enjoyed for the social, fitness and wellbeing benefits that it brings. It can also give pleasure to anyone who would like to get out and dance to improve their overall health and fitness lifestyle.
Contact Details:
Phone: 01243 776393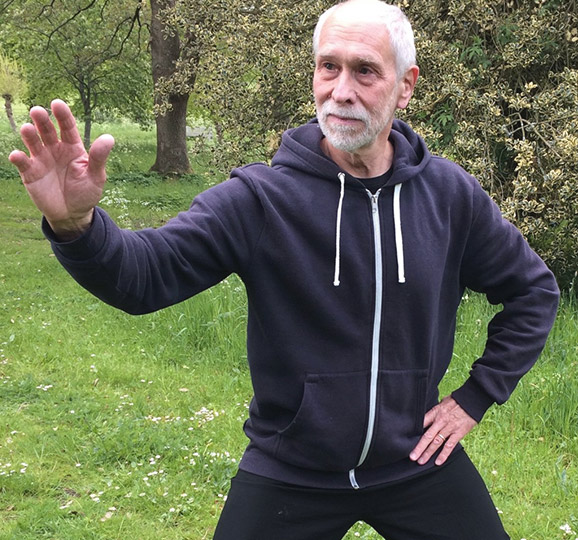 I have practiced Tai Chi for 30 years, exploring different approaches until 2006 when I settled on the Chen style taught by the Chinese Internal Arts Association, with whom I continue to study.  
What has always excited me about Tai Chi is the way that this ancient martial art applies to modern living.  So often we take our bodies for granted, the stress and urgency of everyday life interfering with our intrinsic grace and ease of movement, impacting our health and ease of mind.  My goal for my Tai Chi classes is to share this wonderful ancient art and guide students to develop the soft and free movement that is the basis of Tai Chi.  
I am a fully registered and insured instructor with the Tai Chi Union of Great Britain and a member of the Chinese Internal Arts Association.
Contact Details:
Phone: 07831 869055
I am a yoga and meditation instructor and I am extremely passionate about the benefits that yoga can offer mind, body and spirit. I have been practising yoga for a number of years and completed a Yoga Alliance certified yoga teacher training course in India in the summer of 2019. It is my mission to make yoga and meditation accessible to everybody regardless of their individual ability. More recently I became a psychology graduate and will be working as a freelance researcher exploring the benefits of mindfulness, which I will feel will go hand in hand with my teaching; allowing me to continue learning and integrating new knowledge into my classes.
Yoga is not about being flexible, it is about showing up for yourself with no expectations of how your practice should go. It is about going inward, to observe the body and mind. It allows us to become better connected to our true selves; a way of finding the best version of yourself. It is about discovering that the negative voices in our head telling us what we "can't" or "shouldn't" do are not true. It is about slowing down from the busy world and connecting to something greater than yourself. Yoga is the ultimate practice of love.
Contact Details:
yogiells92@gmail.com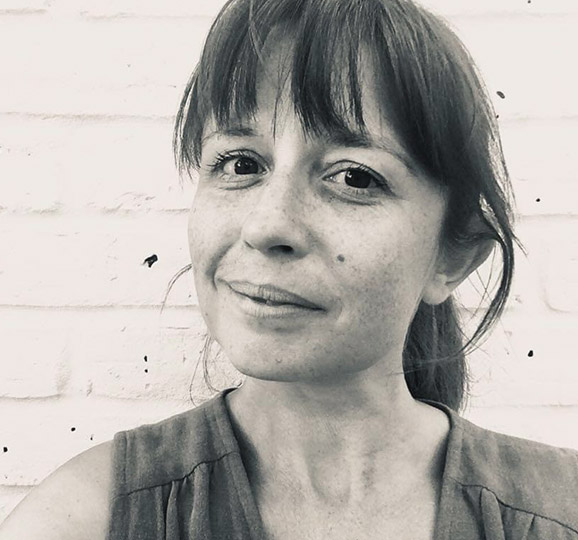 Child Play and Creative Arts Therapist
I have a passion for working therapeutically and holistically with both adults and children, firstly qualifying as a Certified and Accredited Child Play and Creative Arts Therapist, then as Indian Head Massage Therapist.
I have now created Leave Her Wild that brings all my therapeutic skills under one roof.
As well as a traditional Child Play and Creative Arts Therapist delivering one to one therapy to children within the education and health sector for children who have social, emotional and behavioural difficulties, I also run in a series of 3, a set of very special Mother and Daughter therapeutic workshops to allow Mothers of daughters to carve out quality time together, to reconnect, bond and empower each other and other females within their world. Using techniques such as Creative visualisations, nature art, massage, journaling, therapeutic art and story telling and more.
Contact Details:
Phone: 07775436232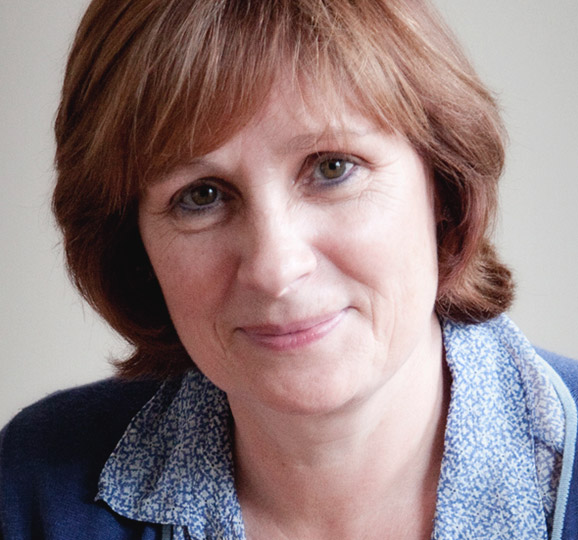 RGN/Health Visitor/NCT Antenatal Teacher & NCT Baby Massage Practitioner 
I have been working with families for many years. Initially as a Health Visitor and then as an NCT Antenatal Teacher, Postnatal facilitator and Tutor. I completed my first Baby Massage diploma in 2001. 
Over the years I have facilitated numerous antenatal, postnatal and baby massage sessions and raised two lovely children; I am hopefully awaiting grandchildren (!) I have also practised as a reflexologist, an Antenatal/postnatal exercise and Aquanatal teacher.  
In 2015 I was asked to develop a new course for NCT – Baby Massage. To date I have helped nearly 100 NCT students achieve their NCT Baby Massage qualification. 
I love working with babies and families, helping expectant and new parents to negotiate a special but also demanding phase of life, to the very best of their ability. 
Want to join our friendly team of wellbeing proffessionals?
Follow us @thepavilionchichester